Model Trains
Our new Store in Miami.
We are presenting our new Store located in the TJ-Maxx Shopping Plaza at Sunset and 117th. Avenue in Miami where you can see in pictures the incredible Inventory we carry.
These are the first pictures taken (for insurance purposes) by the end of May 2010 and we are still at this time, working to finish all the touches and fill all the vitrines.
We invite you to visit us and take a tour in our Store. You will need some time to review all what is in display. Many small items are not displayed but are available in location, so do not hesitate to ask for something even if you do not see it in display such as Preiser or accessories or spare parts for instance.
We are without any doubt, the Largest Hobby Store in Florida and the Largest Marklin/Trix Dealer in USA.
Over 12.000 different items in stock
Click on picture to see large picture. Then return with your back button

Nobody carries more Vollmer and Faller than us. If not here, nowhere.

Hundreds of Tamiya plastic kits of Tanks, cars, airplanes, boats and much more

Rarities and very unique items ------>>>>>>

Pieces normally not for sale, but if the price is right, then .....

Radios and Die-cast models, just the finest

Guns are not real but they shoot. BB air & electric Guns and our Wooden Tall Ships assembled can be seen here.
Here we test each Digital unit with all its functions. You can try it also before you buy.

Below some pictures from the Hurricane Safe Vault (a secure room) for Marklin, Brawa and Trix.

Ample isles for Impaired people and anyone else to enjoy.

Collector ready assembled Tamiya Tanks

Collectors Tamiya Models

Large assortment in Brawa products ---------------->>>


Rare Carette Metal Cars and SCX Digital Slot cars

The largest selection of Kyosho Mini-Z RTR cars and bodies for Mini-Z and the very exclusive Crocodiles 31860

Traxxas and Tamiya RC, 2 of our Best Sellers Brands.

You can compare cars and trucks and see how they are build

Exclusive items and one time runs are all over the place

Ample selection of extensions and Starter sets

Some 1 Gauge can be seen outside their box.

<<<<<----- RTR from Tamiya in the dozens.


Airplanes "flying"

Southernmost entry to the Plaza. A couple thousands of cars a day enter here. A very large parking lot.

Preparing our working area for repair of Locomotives and train related products. Digital conversions are performed here (when ready). --------->>>>>>>>>>

Over 120 individual vitrines displaying HO, N and Z gauge from all Brands we carry

You can try and test Viessmann signals and see how they work here----->

Our Main Layout assembled again. The bottom of it used to store more stuff in large boxes

Kyosho products and the fabulous Tamiya Trucks

Complete stock on Kyosho RTR Nitro cars and Trucks.

Who doesn't know about Kyosho Infernos ? you can find all of them here.

Kyosho electric buggy's and "Blizzard's" all here

RC Motorcycles


The best wooden models from Artesania Latina and Constructo are all here.

And eyes on the sky. High resolution surveillance cameras video recording 24 hours a day every corner of the Store

Shoplifter: You will be caught and severely prosecuted. Don't even try now to steal a single screw. Merchandise is also electronically protected. Don't join the Club already in Prison.
Click on logos to get Brand pages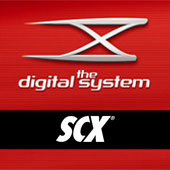 Latest news:
Read our Feed News for the latest information on what's going on in our web site and the World of Hobbies.