Model Trains
Product Detail

Use your back button to return to previous screen.


Marklin, Trix, Minitrix, Fleischmann, Vollmer, Faller, Brawa, Viessmann, Wiking, Preiser
Sorry, Item VI4405 is not available now. Check next time for availability.
---
Home | Starting point | Search | Advanced Search |
Check Current Order | Check Saved Order | Subscribe or opine



Micro Macro Mundo Inc.
7564 S.W. 117th. Ave., Miami Florida 33183 U.S.A.
Phone 1-305-279-8033 Fax: 1-305-279-0195
rocousa@rocousa.com
Store Hours: Monday to Friday 10 AM to 6 PM, Saturday 10 AM to 3 PM
Sunday Closed.
For questions or to report a missing link, please e-mail us at rocousa@rocousa.com


Marklin, Trix, Minitrix, Fleischmann, Vollmer, Faller, Brawa, Viessmann, Wiking, Preiser
Click on logos to get Brand pages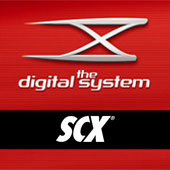 Latest news:
Read our Feed News for the latest information on what's going on in our web site and the World of Hobbies.