Model Trains
Calmato Sports EP 1400
Kyosho 10060
2 Color Versions: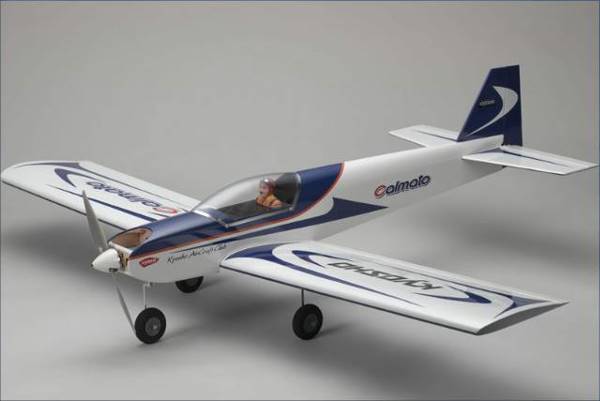 Electric powered entry-level low-wing airplane represents the ideal balance between performance and stability. Lightweight structure realizes both excellent control and maneuverability.
The CALMATO has come to define what entry-level airplanes are all about. Many fliers owe their solo wings to the user-friendly electric power and friendly flight performance of this low-wing airplane. Plenty of lift enables the calm control characteristics and power that can even produce light stunt flying as your hands become more experienced in control. Simply join the wing halves with the steel pins and fix with tape, then attach the tail wing and rudder to complete the mostly pre-built fuselage with pre-installed motor, servos and linkages. In addition, the airplane is powered by a brushless motor that delivers an ideal amount of constant high-power for beginner flight over an extended period of time. Complete flight preparation by adding a speed control amp and a charged up a Li-Po battery (amp, Li-Po and battery charger sold separately). Electric power means you simply have to turn the power ON and you're ready for take-off. For the ultimate first R/C flying experience, or even as a second airplane for a more experienced flier, nothing beats the CALMATO.
Features
Mild control characteristics not only make this the best beginner experience for a low-wing airplane, but also a great Sunday-flier.

Produces both reliable and calm control as well as stunt performance.

Brushless motor with propeller adapter produces 350W output and KV : 1000.

Join the main wing halves by inserting pins and fixing with tape.

Vertical fin and servo head are pre-installed. Only a short time needed for completion.

Balsa fuselage with balsa-rib main wings are expertly pre-covered in film.

Pre-installed aileron and aileron horn. Compatible with standard 4-channel, 3-servo, 1-amp R/C system.

Equipped with moving nose wheel.

Includes linkage parts and tires.
Required for operation:
R/C System / 4-channel, 3-servo system for airplanes Motor control amp for 50A or above brushless motor

11.1V-3,300 - 3,700mAh Li-Po (Lithium Polymer) battery

Battery Charger

Propeller / D10 x P6 - D11 x P5.5

45mm Spinner

Pilot Figure (No.90901)
Technical Data

Length:

1,095mm

Width:

1,400mm

Weight:

1,600g (approx.)

Wing Area:

32dm2

Wing Load:

50g/dm2 (approx.)

Wing Type:

Original Synmmetric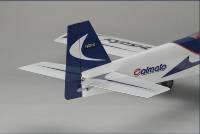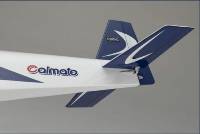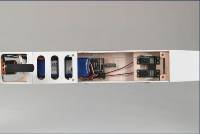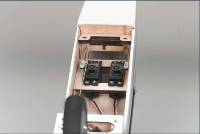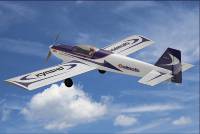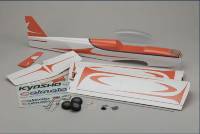 Click on logos to get Brand pages