Model Trains
EEPP Sukhoi Su-31 M24 ARF
10541B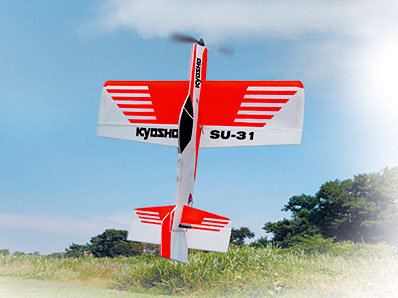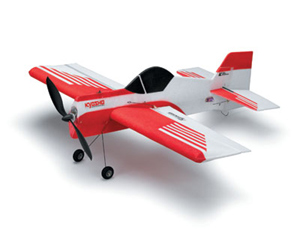 Kyosho is proud to announce it's first electric plane made from the latest EPP material technology. Up until now, production of planes from EPP material has been very difficult, but Kyosho has now perfected the process. The acrobatic stunts from this little Sukoi are amazing. The plane come completely factory assembled and only need a radio and battery to complete! Simply insert the main and tail wings, and connect the linkages. In addition, coloring is all completed. Once everything is installed and charged you are ready for take-off! The EPP foam construction make this plane extremely durable. For first time fliers, the safety and simplicity of electric power means there's nothing stopping you from enjoying the this durable, acrobatic airplane!
Thick design of the pre-assembled main wing delivers excellent speed control characteristics.
Main wing and tail wing can be inserted into the grooves of the pre-assembled fuselage, so attachment of the control wings is all the remains to complete basic assembly. The fuselage is also pre-assembled.
Equipped with M24 (280) class motor, gear reduction unit and specially designed propeller.
Provides more than enough power to perform stunts like torque rolls.
Includes linkages, magic fasteners, main gear, tailskid and tires.
Use of wooden servo bed prevents damage to fuselage during servo changes etc.
Main wing is reinforced with a carbon outer spur to add protection to the already strong wing.
Fiberglass tape along the hinge lines increases the durability of the moving wings.
Batteries from the EP Piper M24 and the Mustang M24 can be interchanged.
Specifications
Length:
840mm
Wing Span:
820mm
Total Area:
Approx. 300g to 320g
Wing Area:
20.5dmē
Wing Loading:
14.6 - 15.6g/dmē (approx.)
Motor:
280 Class
Battery:
8.4V600-1100mAh Nicd Battery
Radio:
4 ch, 3 micro servo + 1 speed (sold separately)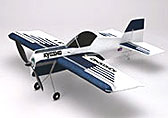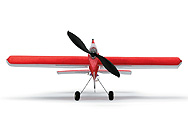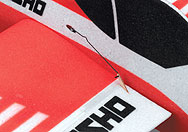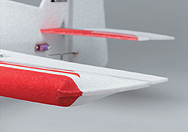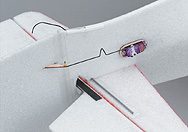 Click on logos to get Brand pages