Model Trains
Kyosho Inferno TR-15 RTR



40 MPH
To order 31094B Inferno TR-15 RTR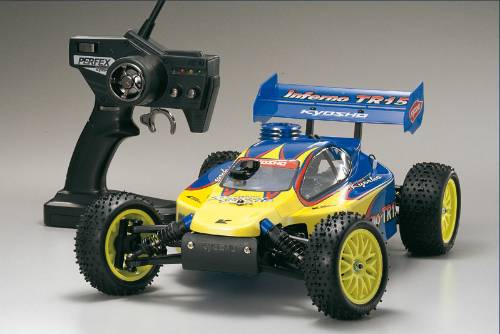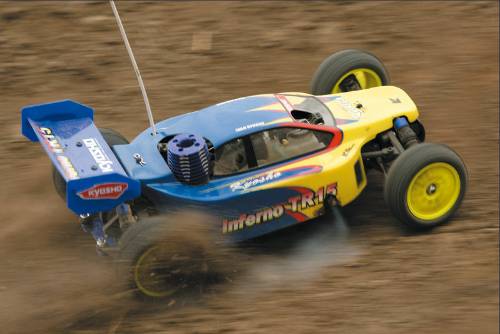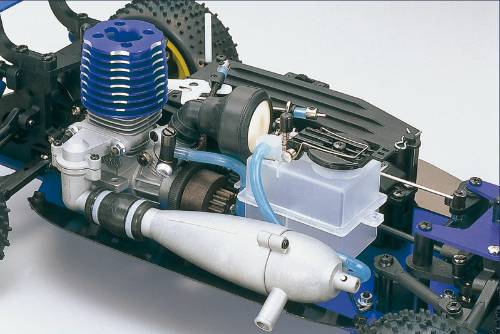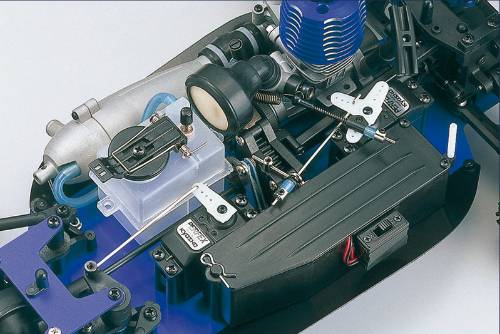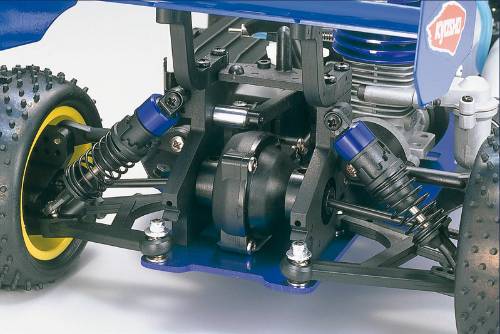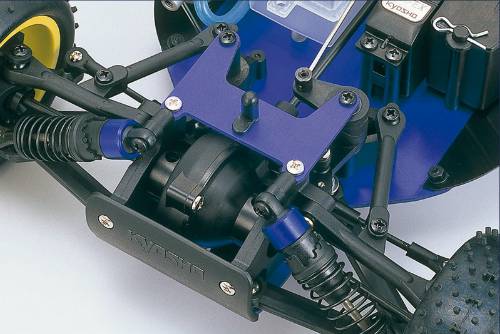 The

ultimate 15-class off-road racing machine is packed with it all in a ReadySet! Take your performance to the next level - as fast as it takes to set up!


The blood of the World Champion Inferno runs thick in this dedicated racing machine. Easy enough for beginners and great as a second car for experienced racers, the ultimate in 4WD off-roaders is back, better than ever before. The user-friendly power of the GXR15 is backed up with slipper clutch on a flat bottom chassis and strengthened suspension arms and metal brake disks in a fully featured racer. The ReadySet with radio system means all you have to do is add fuel and set the batteries to start tearing around the track. The new benchmark in 15-class racing buggies has just been set.



| | |
| --- | --- |
| | Fully finished aerodynamic body is complete with color scheme. |
| | Equipped with GXR15 engine fitted with recoil starter for easy starting and slide carburetor. |
| | Aluminum clutch shoe. |
| | Flat bottom chassis is countersunk and hard anodized in blue and with the aluminum upper plate delivers excellent rigidity. |
| | Total 18 precision ball bearings used through the drive system and wheels for high efficiency power transfer. |
| | Center gear equipped with slipper clutch to protect against excessive changes in torque when flying over jumps etc. |
| | Features neon yellow wheels and pin spike tires. |
| | Suspension arms have reinforcing ribs for extra strength. |
| | One-piece joint cups and diff with pinion shaft. |
| | Metal brake disc. |
| | Oil shocks with blue anodized shock caps equipped on all four wheels. |
| | Spring-type servo saver delivers precision response. |
Chassis Technical Data
Length
390mm
Width
245mm
Height
150mm
Weight
1,850g (approx.)
Wheelbase
278mm
Gear Ratio
9.37 : 1
Chassis Height
30mm
Tread (F/R)
200mm / 203mm
Tires (F/R)
88 x 34mm / 88 x 42mm
Engine
GXR15 with Recoil Starter
To order 31094B Inferno TR-15 RTR
ReadySet Contents
| | |
| --- | --- |
| | Assembled Chassis with Pre-Installed R/C Linkages |
| | Mounted GXR15 Engine with Recoil Starter |
| | Special Manifold and Muffler |
| | Pre-painted, Pre-cut Body complete with decals attached |
| | Perfex KT3DX / 2-ch. 2-servo (KS-3 servos) R/C System |
| | Plug Heater |
| | Fuel Bottle |
| * | Fuel, 12 x AA-sized batteries for R/C System, and 2 x D-size batteries for plug heater are not included. |
Click on logos to get Brand pages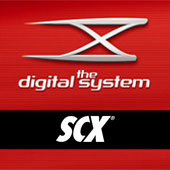 Latest news:
Read our Feed News for the latest information on what's going on in our web site and the World of Hobbies.
Over 22 million and counting

22.000.000+


Free Counter