Model Trains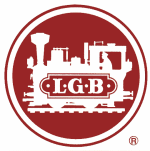 A Marklin GmbH Company
About LGB
People who like to be in wind and weather out there who love their garden, and still want to devote to their hobbies - the model - are fascinated by the Lehmann garden railway. This fascination is what drives us and part of a vision that we want to share with them.

Tradition
In the nearly 130-year history, the LGB has developed from a small family run toy factory in Brandenburg, a world renowned manufacturer of innovative metal toys. From 1968, the company dedicated the first Großbahn in size G, which resulted in the following years, the world's unparalleled growth. Since 2008, the LGB Marklin and heard is the world's best selling garden railway for indoors and outdoors.

Quality
To produce our model railways, which are designed for use indoors and out, we use the best materials and manufacturing techniques. While maintaining the highest international quality standards, we manufacture technically high-quality, robust products that are available worldwide for many years for the highest customer satisfaction and fun.

Innovation
Our LGB program - with over 600 high quality model railway products of size G - is constantly being expanded due to a high level of engineering expertise and a quality production. Our goal is to improve, thanks to suggestions and commitment of our loyal fans LGB our existing products and to deliver innovations which can be incorporated into their game world.

LGB Experience
The LGB model offers an experience for young and old. Here, friends can gather in the garden and pursue their hobbies, families can play together with their children. LGB can be wonderfully integrated into its real gardening.
A truly interactive gaming experience - that is LGB.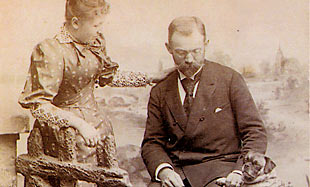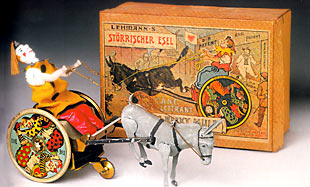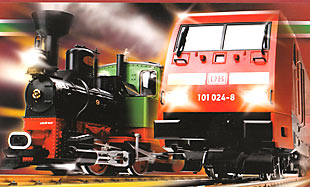 Click on logos to get Brand pages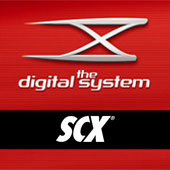 Latest news:
Read our Feed News for the latest information on what's going on in our web site and the World of Hobbies.