Faller & POLA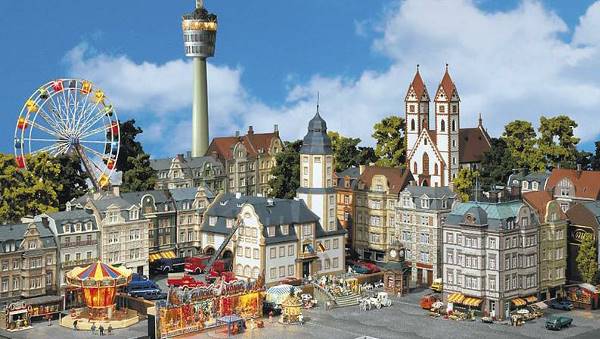 Faller is one of the two largest German Manufacturer of buildings and structures for your layout or diorama. (The other is VOLLMER)
Buildings are on kits, so they require assembly. No paint required.
Starting on 2007, Faller also offer a few completely build kits, ready to use just out from the box.
Faller is the Manufacturer of the Amusement Park items, HO and N gauge small marvelous working machines that will keep you and yours amazed on how their work.
No paint needed and includes all what you need (a few exceptions require extra lights or motors).
If your layout is Marklin AC or any Brand DC under European style, Faller is one of the best choices. On the cover of the 2002/2003 catalog, you can see the largest Ferris wheel ever made, with 36 full lighted gondolas, motor and light effect circuitry for the large leg supports of the wheel is included, items FA140470+FA140471. You must try one of these ingenious kits. Check them out on the range of FA140xxx 
NOW from 2010 we carry POLA. A Faller Brand for G gauge (G scale is 1:22.5) Same quality than Faller POLA is well known for their ample selection of G Scale buildings and structures for garden railroads. Please scroll down for the link to POLA.
We have a new shopping cart located in our new web site www.micromacromundo.com The links below will take you to that shopping cart. You can navigate to other Brands or take other routes while in the new site, however, the main page for Faller products will remain this same one as it is the largest recognized page in the web by all search engines.
Enjoy our new faster and precise shopping cart.
Your best shot. Search all FALLER HERE and select the exact category you like in our new web site for Faller Products

Or select HERE for All categories ALL Manufacturers in Buildings and Estructures (our best choice)

NEW FALLER 2012 ITEMS Listed HERE
Faller new items 2011
Faller new items 2010 and POLA 2010
Faller new items 2009
Faller new items 2008
Faller new items 2007
Faller new items 2006
Faller HO Stations
Faller HO Accessories for yards and Stations, includes ramps and track buildings
Faller HO City buildings, Houses & rural homes
Faller HO pre-build kits fully assembled and painted
Faller amusement park items and accessories HO
HO military figures
HO figures
Faller car system HO
Faller Scenery, glues, accessories and constructions tools
HO accessories, electronics and add-ons to buildings and layouts, ground mats
Faller trees, edges, bushes, etc.
HO Special items
Faller N Stations
Faller buildings for yards and accessories for Stations N gauge
Faller N homes, City Buildings, Commercial Buildings, rural homes, etc.
Faller Amusement park and accessories N gauge
N Accessories More Here and more Here
Z gauge products

Faller Catalogs
Click on logos to get Brand pages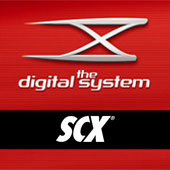 Gütenbach / 2nd September 2009 – The appointed interim receiver in bankruptcy, Dr. Volker Grub, considers FALLER to be able to assume a sustainable development. He said that FALLER is a major brand, comparable with Märklin. Even though the sales figures have decreased, FALLER remains the undisputed market leader for model railways decoration. That means house and building models, miniature figures and terrain construction materials.

To reorganize FALLER it is necessary to modernize radically the production processes and manufacturing plants. To this end, it is essential to perform a concentration of staff and premises. Dr. Grub pointed out that FALLER has still a difficult course to follow. All persons involved, shareholders, employees, trade union, customers, banking houses, the staff pension association as well as all other creditors will have to cooperate in that task. It will be unavoidable to dismiss some staff. However, the production site of Gütenbach will be maintained.

The family of owners rallied round Mrs. Ursula Herbertz is prepared to commit itself one more time financially. It is Grub's intention to submit a financial rescue plan intended to settle the outstanding liabilities amounting to some nine million euros.

Grub proposes to submit this very year the financial rescue plan to the vote of a general assembly of creditors, so as to be able to leave again the bankruptcy procedure early in 2010.

For any further information, please turn to:

Dr. Volker Grub