See new items 2014 and pre-order HERE
See Marklin new items 2014 brochure HERE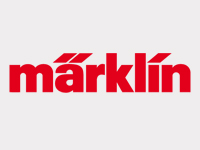 Micro Macro Mundo Inc.
(The European Model Trains Headquarters) is The Largest U.S. Marklin & Trix Dealer.
PLEASE SCROLL DOWN to see full page and complete program options.
Marklin, also known as Maerklin (Marklin) by German speaking people, is the oldest Manufacturer of Model Electric Trains in the World. On its product line, you will find a fine and large selection of electric trains, Locomotives and rolling stock in scales 1, Maxi, HO and Z gauge, the smallest in the world and with Digital accessories for all their products. Marklin also owns Trix and Minitrix, leaders in HO and N gauge respectively. Trix HO items can be used on any DC 2 rail layouts and can be mixed without problems with Brands such as Fleischmann, Brawa or Hag. Most of the Marklin AC HO items also are available under Trix (see our pages for Trix). Many of Marklin items become collectable items and we invite you to look at the special section we have for Collectables under Marklin Trains. Your model railroad is not complete if you do not have one of these magnificent items.
Marklin trains is the largest European model Trains manufacturer in HO, 1 and Z gauges. Find here the complete Marklin (Maerklin) collection.
A very large selection of products can be found in our web site, so please navigate to the links below. If you do not find what you are looking for, please do not hesitate to e-mail us with your needs. We will do our best efforts to find what you need with our large list of related Marklin Dealers in Europe.
And to order your Marklin TGV new item in 2010 # 37790 click HERE
For a video new items 2011 (German only) please click HERE
To see new Marklin items for 2011 click HERE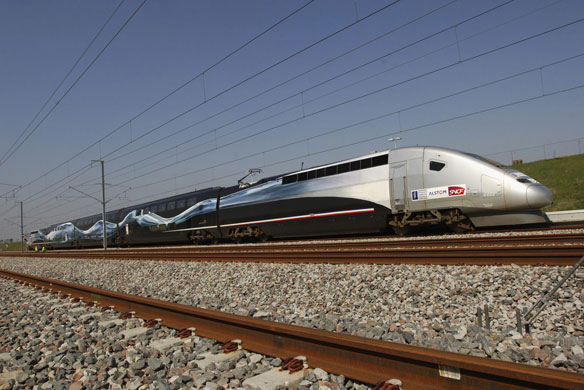 Fastest Train in Earth. Click on picture to see video

New Fall 2012 Marklin items HERE


Complete program can be found below. Please select the type of product you like and then the gauge (Scale).
We offer many links to other interesting items as well as specific topics
Regular Programs include all items since 1985 till 2014 inclusive: PLEASE CLICK HERE

Looking for when an items will be released? Then click HERE

Complete Program

Click here to display all Marklin in numeric order.
It lists ALL Marklin items since 1985 that we have in Stock or to be released. Good to place to place orders.

Marklin 2014 new items only
Marklin 2014 new items complete program including Summer and Fall 2013
Marklin 2013 new items only
Marklin 2013 new items complete program including Summer and Fall 2013
Marklin 2012 new items only
Marklin 2012 new items complete program including Summer and Fall 2012
Marklin 2011 new items only
Only Marklin 2011 new items complete program
Marklin 2010 new items only
Displays ONLY new Marklin 2010 items, released or not.

New Marklin 2010 Club items:

37542 HO Insider Digital DB AG cl 120.1 Electric Locomotive
36603 HO 1 FC cl 185.2 "Haribo" Electric Locomotive
88480 Z Insider Digital DB AG cl 120.1 Electric Locomotive

Starter Sets

HO Gauge Complete
1 Gauge Complete
Z Gauge Complete
Steam Locomotives

HO Gauge Steam Locomotives
1 Gauge Steam Locomotives
Z Gauge Steam Locomotives
Diesel Locomotives

HO Gauge Diesel Locomotives
1 Gauge Diesel Locomotives
Z Gauge Diesel Locomotives
Electric Locomotives

HO Gauge Electric Locomotives
1 Gauge Electric Locomotives
Z Gauge Electric Locomotives
Special Sets (cars with locomotive)

HO Gauge Sets Passengers Freight
Z Gauge Sets
Passenger Cars & Car Sets

HO Gauge Passenger Cars
1 Gauge Passenger Cars
Z Gauge Passenger Cars
Freight Cars & Freight Sets

HO Gauge Freight Cars
1 Gauge Freight Cars
Z Gauge Freight Cars
Track & Accessories

HO Gauge
1 Gauge
Z Gauge
Accessories

HO Gauge
1 Gauge
Z Gauge
Digital Components all gauges

Digital all gauges
Spare parts all gauges

Spare parts
Collectibles & Special items

Collectables
Catalogs

Items 2010
Marklin 2010 items Page
Items 2009
Marklin 2009 items Page
Items 2008
Marklin 2008 items Page
Items 2007

Items 2006
Items 2005
Items 2004
Insider Marklin Items

Digital Central Station 60212

60212 Manual in English & German
60212 Manual en Castellano e Italiano

Marklin Central Stations and Mobile Station

New Central Station (60213 is discontinued. New replacement is 60214)
60214 Marklin Digital Central Station
See architecture of 60213/60214 (how to connect how it works)
See Manual for 60214 in English
See Manual for 60653 Mobile Station

Other interesting links:

A list of American prototypes made by Marklin (not necessarily in stock, OLD PAGE)
Accessories for Marklin from other Manufacturers: Faller, Vollmer, Viessmann, Brawa, Preiser, KIBRI

General Information For The Hookup And Operation Of Marklin Model Railroads

Marklin products adhere to the European safety regulations (EU standards) for toys. Achieving the greatest possible safety in practice requires, however, that the individual products are used in accordance with regulations. In the instructions accompanying the products, directions are therefore given for their correct hookup and operation which are to be followed at all times. It is recommended that parents sit down and go through the instructions with their children before the trains are operated for the first time. This will provide safety and many years of enjoyment in the use of the model railroad.

Several important points of general significance are given on this page.

Electrical Equipment for Building a Layout.

All Marklin products intended for electrical/electronic operation may by used only with Marklin transformers or low voltage, plug-in power packs designed for this purpose.

Hookup of Track Layouts

Every electrical conductor has an electrical resistance. Naturally, this is also true for model railroad track, especially for the rail joint or the electrical connection between two sections of model railroad track. To minimize the drop in voltage that results from this, we recommend that additional voltage connections be made every 2–3 meters or about 6-9 feet (depending on how clean or corroded the rail joints in the track are) using a feeder track or other feeder connection, to enable trouble-free operation and a safe way to shut off power in the event of excess current (example: short circuits from derailments).

Please note:

The transformer may be operated only with alternating current. Operation in damp or wet areas or outdoors is not permitted. When Marklin transformers are properly used, it is virtually impossible to have damage due to overloads.

In the event of a short circuit the built-in thermal switch shuts off the current automatically. We recommend that you set the speed control knob to "0" and that you wait about one minute. After the cause of the short circuit has been corrected, you will then be able to continue operation.

If the transformer should shut off several times during operation without the presence of a short circuit, then it is probably overloaded by having too many electric accessories (such as turnouts, signals, etc.) connected to it. In this instance you must connect up a second or third transformers according to the instructions included with these units and divide the users into several power circuits. These power circuits must not be connected to each other in parallel under any circumstances.

Transformers should be examined regularly for possible damage (example: to the power cord, plug or housing). Damaged transformers must not be used.

Installation of Digital Equipment

Because of the many possibilities for control with Marklin Digital, it is recommended that on very large layouts the control components be installed at various points around the layout. The 6038 and 6039 adapter cables enable you to install individual components in a decentralized manner.

Please note:

The sum of all distances between the individual components may be a maximum of six meters or 20 feet.

Interference Suppression on Model Railroad Layouts

All Marklin products as delivered from the factory meet the current EU regulations for preventing interference with radio and television reception. Worn out parts and/or faulty maintenance of our products as well as operation of the latter in a manner other than that indicated in the operating instructions can lead to increased interference with radio and television reception.

In addition to this general information, please follow the instructions included with individual Marklin products to maintain their operating reliability

Marklin

From Wikipedia, the free encyclopedia

Marklin (or Maerklin) is a German toy company, founded in 1859. Although it originally specialized in doll house accessories, today it is best known for model railways and technical toys. In some parts of Germany, the company's name is almost synonymous with model railroads. Recently, the third game in the Ticket to Ride board game series was named in their honor.

History

Marklin released its first wind-up train with cars that ran on expandable track in 1891, noting that railroad toys had the potential to follow the common practice of doll houses, in which the initial purchase would be enhanced and expanded with more accessories for years after the initial purchase. To this end, Marklin offered additional rolling stock and track with which to expand its boxed sets.

Marklin is responsible for the creation of virtually every popular model railroad gauge or scale, with only noteworthy exceptions being N scale and Wide gauge. In 1891, Marklin defined gauges 1-5 as standards for toy trains and presented them at the Leipzig Toy Fair. They soon became international standards. Marklin followed with O gauge (by some accounts as early as 1895 or as late as 1901), H0 scale in 1935, and the diminutive Z scale in 1972 — this is the smallest commercially available scale, 1:220.

Today, Marklin manufactures and markets trains and accessories in Gauge 1, H0 scale, and Z scale. In 1994 Marklin acquired a Nuremberg based model train manufacturer Trix. Today Trix is another brand of Marklin Holding and covers N-scale and DC operated HO scale. Marklin's older trains are considered highly collectible today, and Marklin's current offerings enjoy premium status among hobbyists.

Although Marklin is best known for its trains, from 1914 to 1999, the company produced mechanical construction sets similar to Meccano and Erector. Between 1967 and 1982, the company produced a slot car system called Marklin Sprint. Marklin also produced numerous other toys over the years, including lithographed tinplate toy automobiles and boats.

On 11th May 2006, the company, which had until then been owned by the three families Marklin, Friz and Safft, was sold to the British investment group Kingsbridge Capital, with the support of the employees. The new shareholders plan to restructure the company and make it profitable again. The purchase price was approximately $38 million. At the time, Marklin had approximately $70.5 million in debt, as a result of several years of slumping sales.

The Marklin System

The so-called Marklin system is Marklin's technique of using a third rail concealed in the roadbed with only small studs protruding through the ties of the track. The two outer rails are connected electrically. This provides the simplified wiring enjoyed by larger gauges — such as reverse loops — without seriously detracting from the realism of the track because only two of the rails are visible. Because the two outer rails are not electrically isolated from each other, however, some do not consider Marklin's system to be a true three-rail system.

The Marklin system has some incompatibility with other manufacturers' H0 trains. Because the wheels on Marklin's cars are not insulated, it causes shorts if its cars are used on other manufacturers' H0 track without modification. Additionally, for many years Marklin was the only brand that used AC for its H0 scale trains, although recently also Roco has started producing trains for the Marklin system. Some people convert Marklin locomotives to DC for use on DC layouts, and Marklin has begun offering a line of DC locomotives as well, first under the name of HAMO and, after buying Trix under that name.

Marklin System is the brand name for Marklin new version of proprietary Marklin Digital train control system for H0-scale and 1-scale model trains introduced in 2004. Like Marklin Digital it is used for controlling trains and accessories digitally. The difference is that it has more available addresses, programmable decoders and a feedback-function from the mfx-decoders that helps the control unit identify the locomotives.

Marklin Digital

Marklin was among the first model railway companies to introduce a digital train control system. The he Marklin Digital system was introduced in 1984 and jointly developed with Motorola. However, Marklin's system is not compatible with DCC (Digital Command Control), which was developed by a number of different people and companies and standardized by the NMRA (National Model Railroad association) in the 1990s. Marklin now also offers DCC powered locomotives, however.

Products and Collectables

Over the years, the Marklin marquee became valuable to model train collectors, some of the very early models fetching impressive prices on auction. In January 2005, the Marklin museum in Göppingen, Germany, was burglarized and more than 100 pieces, with an estimated value of more than 1 million Euros, were stolen. The items, which included one-of-a-kind prototypes along with pieces that dated back to 1891, were recovered in March 2005.

The range of products is extensive, and collectors also pay attention to the packaging that were used for the products.

The Marklin toy company systematically included a print run number on almost all their printed material, including the boxes in which their products shipped. These print run numbers indicate the printer and also the month and year of printing. This is very useful for dating an item that is known to be associated with some printed material. The second group of digits indicates the catalogue number. The last set of numeric digits in the print run number indicates the month and year that the item was printed. The last group of letters identifies the printer.
© 1996-2014 Rocousa.com.
(The European Model Trains Headquarters) or its affiliates.