Micro Macro Mundo Inc. is discontinuing HAG from our product line.
The reason: Too expensive and very small variety. The most are 460's painted in many forms, but at the end, they are the same locomotive.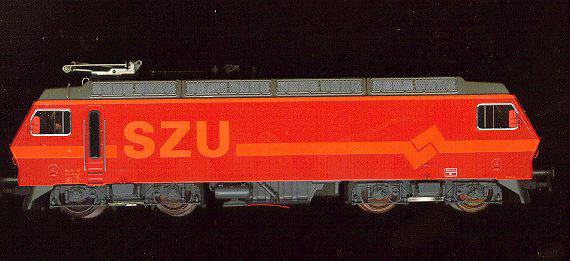 H.A.G.
The Swiss Manufacturer of Model Train in HO for DC and AC.
This Manufacturer only produces models of prototypes seen in Switzerland, including many small private road names.
The quality is superb, also their prices, but if you want one of the best and more powerful units on the market, then this is the Brand to pick.
The selection is very small, and lately they have focused in the production of series 460 with all kind of advertisement on them.
It is a complicated Company numbering their items, so you must have caution when ordering. It seems that these guys, never had a Computer as they use the same number for different units.
In the range of 280 (Class 460's) all the items have the same number on the box, but a very small label indicate what's the "name" of the locomotive. Same happens with cars.
We have used our own numbering and we have added a dot (.) plus a digit, so the computer can know exactly what item are talking about.
Also, there is no a sequense for DC or AC, so if you are in doubt, please e-mail us.
Click HERE to display all remains of HAG