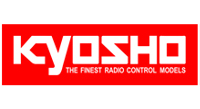 Micro Macro Mundo Inc.
PLEASE SCROLL DOWN to see full page and complete program options
We want to show society the value of enjoying life through the model hobby.
Since its foundation, Kyosho has lived by this philosophy.
And, there is no end to the pursuit of this goal.
From each generation to the next, our unceasing search for ways people can have fun leads to continuous idea creation that takes shape in the form of truly innovative products.
Complete program can be found below. Please select the type of product you like and then follow the links and select the category you need.
Regular Programs

Complete Program

Mini-Z RC Products
Mini-Z Cars and trucks
Mini-Z Autoscalem boddies
Mini-Z boddies and Autoscale models
On-Road RC Nitro RTR
Kyosho On-Road all scales Nitro powered ready to run
On-Road RC Nitro KIT

Kyosho On-Road all scales Nitro powered kit to be assembled
Off-Road RC Nitro RTR

Kyosho Off-Road all scales Nitro powered ready to run
Off-Road RC Nitro Kit

Kyosho Off-Road all scales Nitro powered kit to be assembled
On-Road RC Electric RTR

Kyosho On-Road all scales electric powered RTR
On-Road RC Electric Kit

Kyosho On-Road all scales electric powered kit to be assembled
Off-Road RC Electric RTR

Kyosho Off-Road all scales electric powered RTR
Off-Road RC Electric Kit

Kyosho Off-Road all scales electric powered kit to be assembled
RC Airplane Nitro Powered
RC Airplane Electric Powered

RC Airplane Electric Powered
RC Helicopter Nitro Powered

RC Helicopter Nitro Powered
RC Helicopter Electric Powered

RC Helicopter Electric Powered
Karts RC

Karts RC
RC Boats Nitro or Gas Powered

RC Boats Electric Powered
RC Boats Electric Powered
RC Sailing Yachts
RC Tracked Vehicles
RC Tracked Vehicles
1:10 4WD BUGGY
1:10 4WD BUGGY

1:10 4WD TRUCK
1:10 4WD TRUCK
1:10 TOURING
1:10 TOURING
1:10 CLIMBING
1:10 CLIMBING
1:8 4WD BUGGY

1:8 MONSTER TRUCK
1:8 4WD TRUCK
1:8 4WD TOURING

1:16 Off Road

1:18 4WD BUGGY
Make products that inspire people through surprise and discovery. Cultivate an organization that combines imagination with the technological capability to successfully transform ideas into exceptional products. For this purpose, staff and departments within Kyosho communicate and work as a team, inspiring and supporting each other. This internal cooperation not only results in inspirational Kyosho products, but also provides an opportunity to learn from each other through the process. By owning a Kyosho product and discovering its full capabilities, the owner can achieve greater enjoyment and a depth of appreciation than ever thought possible. The intrinsic value of a Kyosho product is measured by its success as a source of enjoyment, which is far greater than any financial value. Kyosho workmanship must mean more than an industrial product, and this forms the basis of our management philosophy.
1971: The Kyosho DASH 1 is presented at an Aircraft Pageant at Harumi International Trade Center sponsored by Mitsuboshi Shoten. From the left: Mr. Hisashi Suzuki (Founding president of Kyosho), Mr. Harukuni Takahashi (Toyota - TMSC), Mr. Tachio Yonemura (Isuzu) and Mr. Yasushi Toshimori (Nissan Omori). Three professional racing drivers were invited to run the DASH 1.
What was the first Japanese RC car ever produced? It is now 40 years since Kyosho started business and it was in 1970 that Kyosho started selling the DASH 1. Lets take a look back in time to see the birth of the DASH 1, generally agreed by the industry to be the first RC car made in Japan.
Radio control (RC) spread through the model market from the about 1960, after the Tokyo Olympics. Still regarded as luxury items, most equipment and attention was focussed on model aircraft. Many people still dreamt if RC could be adapted to an engine powered car, but there were no manufacturers to develop this into reality.
There was one person took the action necessary to bring this dream to life. This was Kyosho's founder, Mr. Hisashi Suzuki (then President of Kyosho). According to Mr. Naohiko Otsuki (President of Automodel) the almost single-handed developer of the DASH 1, it was Mr. H. Suzuki who brought up the idea.
At that time, Mr. H. Suzuki was working in and out of the U.S. Army base in Tachikawa for the import and export of toys. Through the U.S. Army, he was able to acquire the latest engine powered models available. In 1969, conscription and the Vietnam war saw many soldiers in Japan with strong interests in RC models.
Now, as seen in the photograph, the four bare-chassis were sophisticated non-RC midget cars, and could not be considered as originally designed as RC cars. When Mr. H. Suzuki showed these four models to Mr. Otsuki with the proclamation "look what's out there now", it was the very beginning of something special.
Adoption of the Centrifugal clutch.
According to Mr. Otsuki, the only really useful point of reference from the American models was the centrifugal clutch in one of the models. Basically, the board track and control line type American cars were very different from RC cars, so there wasn't really anything else to learn from them.
Even in Japan, a company called RIKEN had produced a hand-made control line midget car about one year earlier (kit price was 12,000 Yen, with airplane tires). But a centrifugal clutch wasn't included on the RIKEN midget car, just direct engine contact.
Mr. Otsuki says at first he didn't know what a centrifugal clutch was. Originally, Mr. Otsuki worked at one of Japan's automobile parts manufacturers so he had a strong understanding of car mechanics. Mr. Otsuki couldn't think of a simpler clutch type than the cone-clutch, but he decided to disassemble the automatic centrifugal clutch on his Honda Cub. But the Cub's was a multi-board clutch and didn't provide much insight. A prototype cone clutch was also made, but in the end, an internal expansion-type drum centrifugal clutch was the final result. In the beginning, Bakelite was cast and the drum was machined from "muku" steel (uniform steel).
About six months after trials began, the first prototype shown in the photograph was produced. At this time, the engine was almost horizontal with a front angle. The engine was fixed directly to the chassis to allow engine heat to dissipate and to give a lower center of gravity.
However, this engine-mounting layout was not so good for maintenance and although the idea was innovative, it was not applied. Also, the gentle "S" shape and twin exhaust pipe would be well remembered in the real racing cars of the day.
Mr. Otsuki's detailed appreciation of real racers was obvious, even in the wheels. The 5-spoke diecast aluminum wheels were modelled on the Nissan R382 of that time. More than just modelled, they were replicas. A big fan of the R382, Mr. Otsuki says he telephoned Nissan public relations department and soon received the diagrams (3-D design illustrations) for the actual R382 wheels. The three body styles chosen were the most popular racing machines in the Japanese Grand Prix: Porsche 917, Lola T70 and the McLaren Elba. The bodies were vacuum molded, a totally new innovation in RC at the time. Mr. H. Suzuki was the one who set about looking for a vacuum molding factory.
The difficult issue of a radio system was covered by the Futaba 4 Channel. The leader in this field at the time was an American company called Orbit, but Futaba was already selling top-class products as well. Another Japanese manufacturer: Hinode Denko, made the "Single Radio" for boats, but it was not suitable for providing the precision control needed.
Futaba's 4 Channel, two-stick radio for airplanes was a little too extravagant for cars. Futaba also had a 1-stick 2-channel radio for boats, but engine control and rudder operation were from the same stick. This made it quite difficult to adapt for use with RC cars.
© 1994-2018 Rocousa.com.
(The European Model Trains Headquarters) or its affiliates.